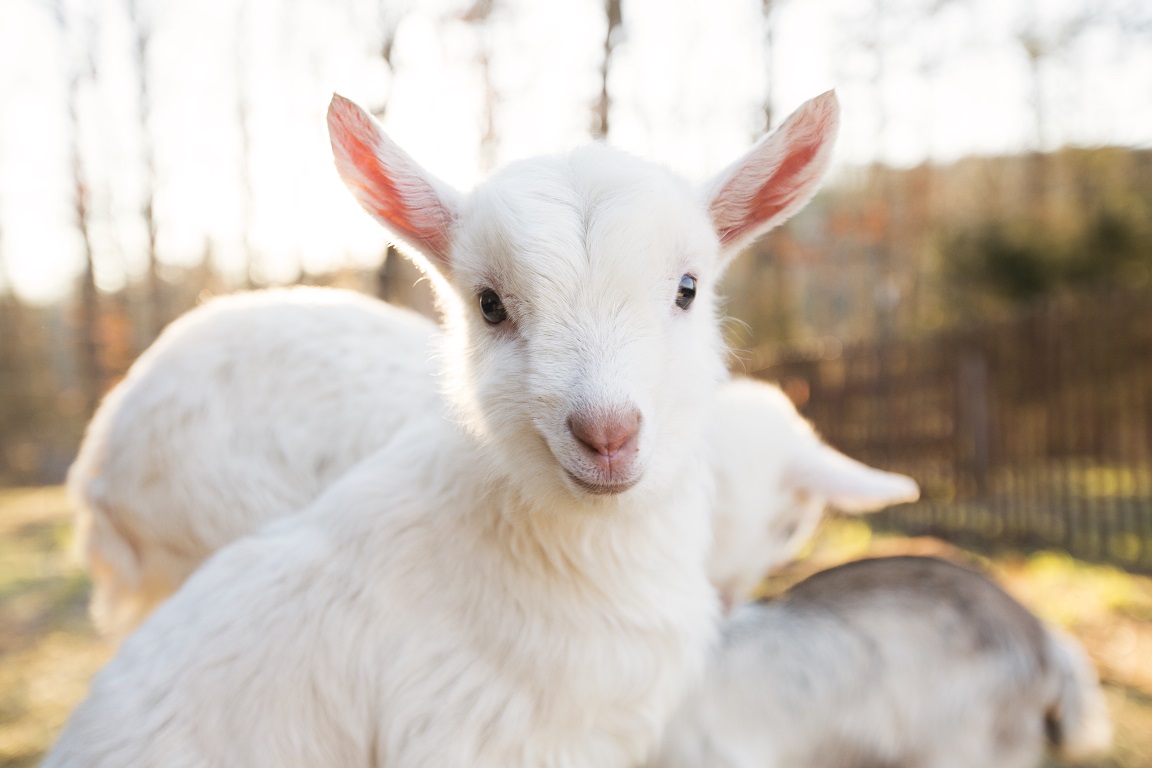 We have been Raising Happy Goats & making farmstead cheese since 2007.
We are a farmstead dairy, which means that we raise our goats on the same property where we make our cheese.
The goats have access to woods and pasture and the milk never travels more than a few hundred feet before becoming cheese.
These things allow us to make fresh, delicious cheeses that represent the terroir of Esmont, Virginia.
we are a working farm.
While we love having visitors, we can only host you on days that we have scheduled events.
The rest of the time our small team is busy producing cheese, taking care of our animals, and making the farm go round!
Thanks for being respectful of our home.
snuggle season is around the corner.
During Kidding Season, which typically goes from late Winter through Spring, we host visitors almost every weekend
…because who doesn't want to snuggle a baby goat!?
This is our busiest time of year at the farm, so please make sure to check out our list of events and
purchase a ticket before heading out to meet the goats!
Educating & embracing our community is important to us.
We strive to be a place where our local community can come together and learn about real food and farming.
We are constantly coming up with new ideas for classes and workshops that reflect this philosophy.
You can find all of these under the events tab.
you are our farmily!
We are a woman-owned business and embrace and respect the diversity of our employees and our community.
We are always looking for talented people to join our team. If you are interested in a part-time position that may include animal care, milking, help with farmers markets and events, and generally learning the ins and outs of a farmstead dairy, send resume and cover letter to cheese@caromontfarm.com with "job" in the subject line.